Easter is a wonderful occasion for dogs, just as it is for humans. There are so many new colors in the house, as well as baskets of sweets on the table and these small oval-shaped balls strewn over the place. Your human family members aren't the only ones that enjoy the holidays: so do your cats and dogs! Maybe they'll get their own pet Easter baskets, and if that's the case, there are a few things you should remember to keep your pets safe, even if you just want to indulge them.
How to Keep Pets Safe and Healthy on Easter
Easter Lilies
Double-check that the plants you exhibit are safe for your dogs when you're decorating your home for Easter. If someone offers you an Easter flower as a gift, keep it out of reach of your animals. Ahna Brutlag, DVM, MS, writes in an article for Pet Poison Helpline, "The petals, leaves, stem, and even the pollen of the Easter lily plant are all deadly. Cats who consume just one or two leaves while combing their fur, or even a small amount of pollen, can develop serious kidney failure."
Easter Grass
Your pets are at risk from the fake, decorative grass you put at the bottom of your children's Easter baskets. Why? Because cats and dogs are curious animals, it's likely that they'll play with and consume a few strands. When this happens, the decorative grass may have difficulty passing through your pet's intestines or create intestinal problems. After your children have opened their Easter baskets, make sure to toss out the Easter grass and, if required, vacuum the carpet.
Chocolate
Everyone knows that chocolate is terrible for dogs and cats, so you wouldn't put it in their Easter baskets for them. If there is any chocolate in your children's baskets, your animals may eat it accidentally, which you don't want to happen. According to the Pet Poison Helpline, the calls about dogs eating chocolate spike by nearly 200 percent during the Easter week, so be prepared and keep the treats out of reach of your pets. It is also good to keep an eye on any young children so that they don't accidentally offer chocolate to your dogs or allow them to eat it when your kids aren't looking.

If you have any concerns about your cat or dog eating an Easter lily, decorative grass, chocolate, or anything else, contact your veterinarian right away.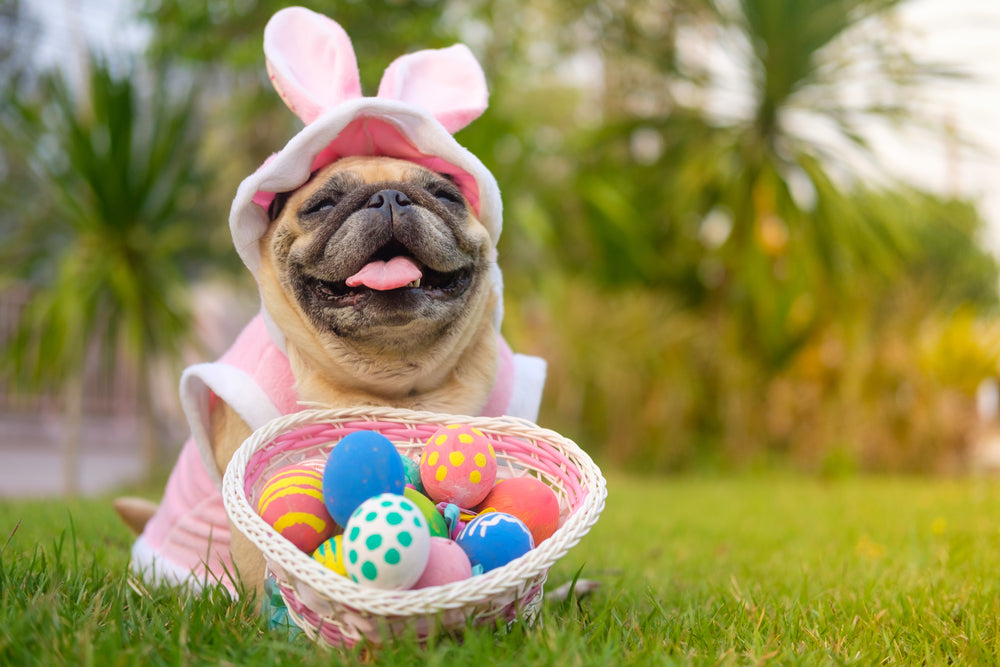 Cleaning Tips to Keep Your Pet Safe and Healthy
Pet Wipes
While you are having a fun and safe Easter with your dog and cat, you also have to put their hygiene into consideration. You should endeavor to keep them clean. Good hygiene is what will help your feline to live a healthy life. A safe
pet wipe
 is a great option for cleaning up your pets, so, as a pet owner, you should try as much as possible to get the anti-itch pet wipes for your cat and dog.
Skincare & massage with pet wipes gloves
Another thing that you can do to help your cat/dog remain healthy even while catching fun during Easter is by taking care of her skin and giving her a satisfying massage.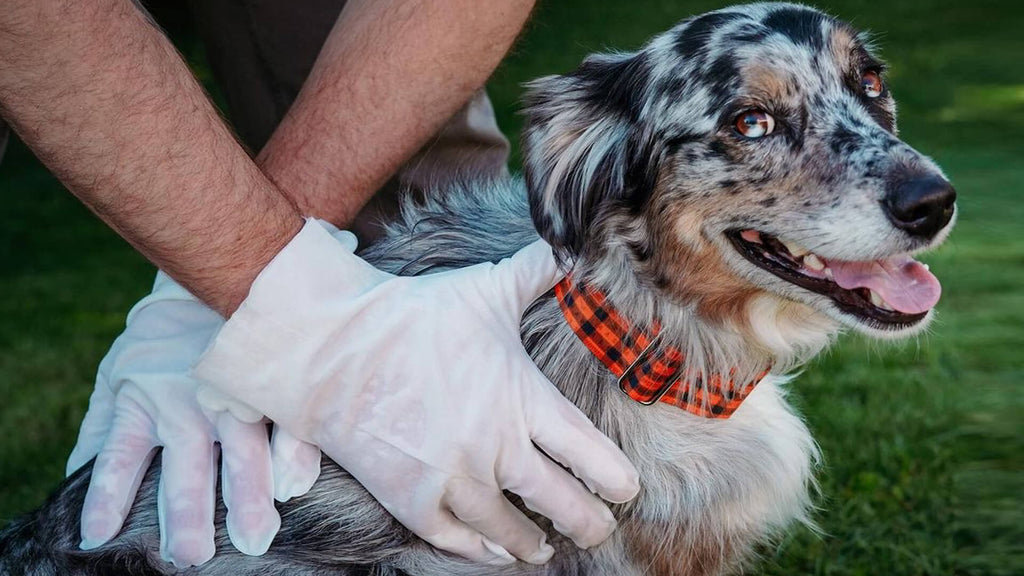 Safe Easter Fun for Cats and Dogs
Easter should be enjoyable for pets, which is why you should involve them in your celebrations. If you make Easter baskets for your children on a regular basis, consider making one for your dog or cat as well. To avoid stomach issues, skip the Easter grass and instead give healthy food and a new toy. Instead of a basket, place these items in a new dog or cat bed that they may enjoy later.

Don't let the good times end here. If your family has an Easter egg hunt tradition, include your pets in the festivities. Hide cat goodies throughout the home and encourage your children to assist your cat in finding them. Fill about two or three empty eggs with catnip and watch as your cat swats it all over the place. Invite your dog to join you on your egg hunt outside. Put some dog biscuits or a few bits of his kibble in some puzzle toys. Alternatively, get him a new toy to play with. It'll be amusing to see if any of your family members discover the dog treats before your dog. Just make sure to distribute any found treats evenly so your dog doesn't get too many all at once.

Easter may be enjoyable for both your family and your pets, as long as you keep them safe from harm and engage them in your annual customs.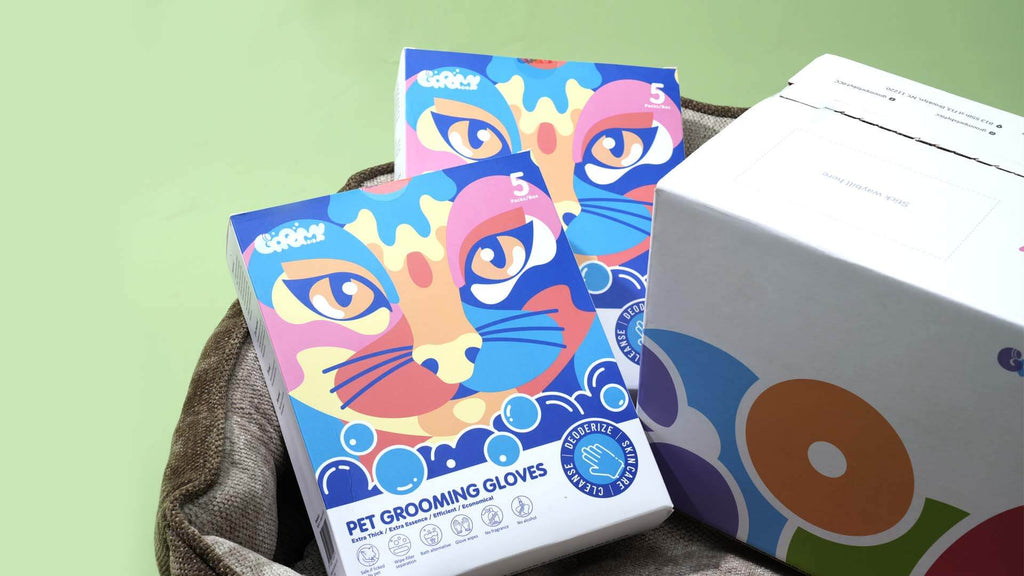 HICC GROOM!™ Pet Wipes Gloves
HICC PET™ Pet Skin Wipes are anti-itch pet wipes that ease skin irritation in cats and are perfect for pets with sensitive skin. The hypochlorous molecule is used to make the glove wipes, which have antibacterial activity. This wipe effectively relieves fungus and germ-induced pet skin itch. It's an ideal skin care cleansing product for pets with skin issues, itchy skin, sensitive skin, irritated skin, and stressed skin.
Enjoy this Easter season with your pets and also help them remain healthy by getting safe pet wipes from HICC PET™.
Looking for Easter gift ideas for your puppy? Learn more here.